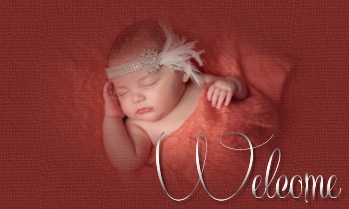 Guestbook


In diesem Gästebuch sind 3 Einträge.

Gästebucheintrag hinterlassen




Seite: 1



3. Wali aus Australia

03.04.2016 - 15:11 Uhr

Hi Cornelia,
Willow arrive today, many thanks. She is absolutely gorgeous and I commend you on your wrapping. You obviously love what you do and it shows on your artistic application on your baby and care with which you post. I am grateful for being able to purchase on of your masterpieces!
I have left feedback for you and would appreciate you do the same.
Warmest Regards

2. Angie aus Australia

11.03.2016 - 04:22 Uhr

Hi Conny,
baby arrived this morning safe and sound, she is gorgeous thanks so much,
and is a credit to your wonderful reborning talents.she is adorable thanks again hugs Angie x

1. Sarah Burrell aus Clinton, USA

15.02.2015 - 02:39 Uhr

Hi Conny! I just wanted you to know that Aidan made it home safely today, I was so excited to open the box and hold my baby in my arms. I fell in love with him, he is the sweetest baby ever. You did such a good job with him. Perfect little face, adorable outfit, and so cuddly. I think its neat that he arrived on Valentines Day. Hes my little bundle of love! Love his birth certificate. So cute. Thank you Conny, for EVERYTHING! Thank you for bringing little Aidan into my life. Much love to you!
Seite: 1
Hol Dir auch ein kostenloses Gästebuch bei homepage-dienste